Content repurposing involves taking existing content and reshaping it into a new format or for a new audience. In terms of SEO, this allows you to maximize a piece of content's visibility by reaching various search channels and formats, all while reinforcing the consistency and authority of your site. Repurposing also bolsters your brand's presence across various platforms, increasing the likelihood of interactions with different audience segments.
Why Repurpose Your Content?
You've invested time and resources into creating quality content, so why let it fade away after a single use? By repurposing it, you're maximizing your ROI. Let's dive into why adapting your content is crucial for optimizing your content strategy.
💰 Maximize Your ROI
Every piece of content you create represents a significant investment in time and resources. By repurposing it, you're maximizing that investment by leveraging its potential across multiple avenues. It's not just about recycling; it's about getting the most value out of every creative effort for the best possible impact.
🌍 Extend Your Reach
A single piece of content can resonate with a myriad of audiences if presented in various formats. For instance, an article can also be turned into a video, catering to those who prefer visual content. By diversifying your formats, you multiply entry points for different target groups, thus broadening your audience.
⏳ Extend the Life of Your Content
In the digital realm, news has a fleeting lifespan. But by readapting and updating your content, you're giving it a second shot at the spotlight, thus extending its relevance and reach. Instead of letting your hard work become outdated, reshape it to make it relevant again.
🛡️ Strengthen Your Brand Consistency
A consistent message is crucial for establishing a strong brand identity. By repurposing your content across various platforms, all while maintaining a consistent editorial line and design, you're reinforcing that image. Whether it's on your website or on a social platform, consistency is key to a memorable brand.
Your Website MUST Be the Starting Point
In the digital realm, picture your website as your personal garden, a space where every element mirrors your brand and vision. Just as a gardener ensures his soil is fertile before planting seeds, it's vital to make your website the bedrock of your content strategy. But why is this so crucial, and how does repurposing fortify this concept?
🏡 Don't Tend to Your Neighbor's Garden
Focusing major efforts on third-party platforms can be a gamble. These grounds, albeit appealing, are not yours and can change their rules at the drop of a hat. Your website, on the other hand, is your domain, a space you fully control. By making it the primary source of your content, you ensure a solid and lasting foundation for your brand.
Capitalize on the unique audience each platform offers. By only posting threads on Twitter, for instance, you're essentially gifting your expertise to this platform. However, if you choose to first publish on your site and then adapt that content into a thread, you turn the tables: now, Twitter works for you, broadcasting your expertise and driving traffic back to you in return.
The day Twitter shuts down, you lose an acquisition channel, but your content remains live.
Which Content, and Where to Post It?
I recommend starting by writing a comprehensive blog post, in which you won't hesitate to share practical insights from your experience in the field. Show that you're an expert on the topic!
Then, from this post, it's time to break it down into different formats:
🎥 Video: Visual Engagement
Videos boast a high engagement rate and can elucidate intricate concepts in mere minutes. They allow for a visual and emotional interaction with your audience.
Turn the key takeaways from your article into a video script. Illustrate your statements with animations, interviews, or demonstrations. Remember to include subtitles to make your video more accessible.
Where to Post Your Videos?
YouTube: The undisputed giant of video sharing. Ideal for reaching a broad audience.
Vimeo: A platform geared towards professional creators with high broadcasting quality. Less traffic than YouTube, but a more niche audience that's often more engaged.
Facebook: Perfect for sharing short, engaging videos with your community or for video advertisements. With Facebook Live, you can also broadcast videos in real-time.
Instagram (IGTV): For shorter videos or clips, Instagram is ideal. With IGTV, Instagram also offers an option for longer videos. Highly popular among younger audiences.
TikTok: A platform focused on short, engaging video content. Highly popular among Generation Z and ideal for entertaining and viral content.
Dailymotion: A European alternative to YouTube. Less traffic, but a diverse audience, mainly in Europe.
Twitch: Initially a streaming platform for gamers, it has diversified and now hosts various types of live content, including discussions and shows.
Snapchat: Geared towards a younger audience, ideal for ephemeral videos and engaging stories.
🎧 Podcast: The Power of Audio
Podcasts are perfect for on-the-go consumers and can establish a close bond with the listener.
Transform your article into a conversational format, like a chat or an interview. Add a catchy introduction and consider integrating expert insights to bolster your arguments.
Where to Broadcast My Podcasts?
Apple Podcasts: One of the largest podcast directories, essential for reaching a wide audience with Apple devices.
Spotify: A music streaming service that quickly increased its share in the podcast realm. Ideal for a young and diverse audience.
Google Podcasts: Google's solution for podcast broadcasting, ensuring good visibility for Android users.
Podbean: A podcasting platform offering both hosting services and a directory for listeners.
Anchor: A free tool to record, host, and monetize podcasts. Owned by Spotify, it also facilitates distribution on that platform.
Stitcher: A popular podcast application with its own directory, ideal for reaching a podcast-dedicated audience.
Acast: A platform that combines hosting and monetization, also offering analytical tools.
Overcast: A podcast playback app highly appreciated for its simplicity and features.
Pocket Casts: A playback app known for its intuitive interface and advanced features.
Castbox: A growing platform with a wide variety of content and a pleasant user interface.
📊 Infographic: Visual Summary
Infographics condense information and visually present it, simplifying comprehension.
Capture the stats and vital points from your article and translate them into graphic elements. Use colors, icons, and diagrams to highlight key info.
❓ Quiz/Poll: Boosting Interactivity
Quizzes and polls directly engage the audience, offering a tailored and interactive experience.
Leverage the insights from your article to craft relevant questions. If you've introduced facts or data, turn them into quiz questions. For polls, ask questions to gather your audience's views on the topic.
Think of it as a virtuous cycle: once your poll is concluded, you're free to craft a blog post commenting on the results.
📖 eBooks (Whitepapers): Deep Dive & Credibility
eBooks, or whitepapers, deliver in-depth content on a specific topic, reinforcing your expert standing. They're prime for capturing leads, as visitors often provide their details in exchange for high-value content.
Cluster several of your articles around a single theme and organize them into chapters. Incorporate components like case studies, testimonials, and infographics to enrich the content. A meticulous and professional layout is vital to mirror the gravitas of your content.
📈 Slides (Presentations): Share on LinkedIn and Beyond
Slides provide a visual and succinct way to display information, making the content easy to absorb. Particularly effective on LinkedIn, they can amplify your visibility and engagement.
Morph the main points of your article into a slide set. Use compelling headers, limited text, and images or diagrams to underline your statements. Ensure each slide delivers value while keeping the sequence logical and flowing.
SlideShare (from LinkedIn): The go-to platform for sharing presentations. Highly popular among professionals, it's a great way to target a B2B audience.
Speaker Deck: A straightforward service for sharing presentations without frills. It converts your PDF files into online slides.
Prezi: A platform for creating and sharing dynamic presentations. Prezi presentations are often more animated and interactive than traditional slides.
Google Slides: While primarily a creation tool, you can easily share and embed online presentations with Google Slides.
SlideWorld: A platform for uploading, sharing, and searching for presentations on various topics.
SlideServe: Another portal for uploading and sharing presentations. It also offers tools to embed slides on other websites.
Issuu: Although more known for sharing magazines or catalogs, Issuu also allows for sharing presentations and documents in a visual and engaging manner.
Slideboom: A sharing platform that retains the animations, transitions, and sounds of your PowerPoint presentation.
Scribd: Primarily a document sharing platform, it is also used for sharing slides and presentations.
❔ FAQ: Direct Responses to Common Concerns
Another repurposing strategy is devising an FAQ: involve your customer service team, and they'll likely pinpoint frequently raised issues.
Harness these "pain points" for improvement: pen articles (how-to guides on using your service or product), and then repurpose them!
Tips for Effective Repurposing
Transforming content isn't merely copying from one format to another; it's an art in itself. With some well-placed tips, you can not only streamline the process but also maximize the efficacy of each derived format.
⏱️ Automatic Transcription: Save Time
Leverage AI tools to automatically transcribe your videos and podcasts. This not only swiftly generates textual content but also enhances the accessibility of your content.
🔪 Strategic Segmenting: Small yet Mighty
Every lengthy article can be split into several shorter posts or articles. Consider segmenting your initial content into multiple sections, each emphasizing a specific point or idea, for serial dissemination.
💬 The Power of Quotes: Highlight Expertise
Spot pertinent quotes or testimonials within your content and use them as standalone posts on social media platforms. It's an excellent means to spotlight nuggets of wisdom and draw attention to the primary content.
🎯 Platform Targeting: Be Where Your Audience Is
Not all content suits every platform. Pinpoint where your target audience for each content type resides and tailor your message accordingly to boost engagement. Engage as an everyday user of each platform before diving in, to grasp the norms and customs.
🔄 Regular Updates: Keep It Fresh
Content can become outdated. When you repurpose content, seize the opportunity to refresh it with recent info, ensuring it remains relevant for your audience.
👥 Collaborations and Co-creation: Two Heads are Better than One
Contemplate collaborating with other experts or influencers to add value to your content. This can introduce fresh perspectives and broaden the reach of your content.
➡️ Call-to-Action: Guide Your Audience
Regardless of the repurposed format, never forget to incorporate a clear call-to-action. Whether it's to navigate visitors to the original article, sign up for a newsletter, or follow you on social media, steer them towards the next step.
ContentDojo.io's artificial intelligence lets you generate thousands of ideas from a keyword or URL, and turn these ideas into SEO-optimized articles.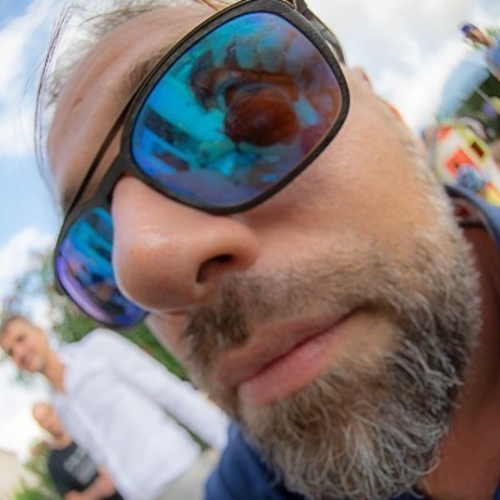 Didier Sampaolo
CEO & founder @ ContentDojo.io
Our Services
Starting with a URL you provide, our AI analyzes the page and generates 50 relevant keywords, followed by 20 ideas per keyword - a total of 1000 content ideas. For each idea, we provide you with 3 development axes to assist you in starting your article writing.
Payment Secured by Stripe
Delivered within an hour
Money Back Guarantee